OUR VISION
Corporate philosophy
To build a strong relationship between countries and aspire for a prosperous future for everyone. Through our support and cooperation, we aim to satisfy the needs of the people from the Republic of the Philippines who will come to Japan, to live, and to help them achieve their general goals. We provide work without restrictions for permanent residents, spouses of Japanese nationals, spouses of permanent residents, and fixed residents as well as work within 28 hours a week for dependents and foreign students who have acquired permission to engage in activities other than those permitted under the status of residence previously granted. In addition, we provide support for the new Specified Skills Visa, the acquisition of skills, and the improvement of language and communication skills.
Management policy
Support issues such as the employment of foreign residents in Japan, acquisition of skills, education, residence, international marriage, and the obligation to pay taxes in Article 30 in the Constitution of Japan. Our employees will provide assistance on such issues in accordance with the regulations and rules of Japan and provide support in native Tagalog and English.
JBCA company precept
Difference in ability, difference in effort
Difference in performance, difference in sense of responsibility
Difference in personality, difference in struggle
Difference in judgment, difference in information
PRESIDENT AND CEO
YUKIO FUKUDA
Corporate information
COMPANY NAME
International Staff Bank Co., Ltd.
ESTABLISHED
In November, 2005.
PRESIDENT AND CEO
YUKIO FUKUDA
VICE PRESIDENT
FUKUDA ANNABELLE Information Video
MANAGEMENT MISSION
Temporary staffing and paid employment placement services, mainly for foreign personnel Development and dispatch of foreign workers Recruitment agency for foreign workers who are qualified for the Specific Skills No. 1 and No. 2 visa and others.
MAIN BUSINESS ACTIVITIES
General Worker Dispatch Permit Number: 派14-300480 Charged Employment
Placement service license number: 14-ユ-301252 Currently applying for the license to perform contract work, overseas human resource recruitment agency, and supporting the registration of people with specific skills
COMMON STOCK
JBCA group: ¥ 75,000,000
International Staff Bank Co., Ltd.: ¥ 35,000,000
ADDRESS
Akebonocho Arai Bldng. 10F, 2-19-1 Akebonocho, Naka-ku, Yokohama, Kanagawa 231-0057
EMPLOYEES
Total 10 people,
including 6 foreigners, and 100 staff
Registered Japan resident More than 3,000 foreigners in Japan (Kanagawa, Tokyo, Chiba, Saitama) Holders of overseas technical qualifications and Japanese language qualifications (N2, N3, N4, N5, etc.) (The Philippines, Bangladesh, Myanmar, Iran, UK, etc.)
Counselor
Foreign Relations Counsel Jiro Ooyama "Japan-New York State Attorney"
(Yokohama Partner Law Office)
Corporate Lawyer Shinji Kitsukawa (Kitsukawa Law Office)
Accountant Hiroyuki Inomata (Inomata Tax Accountant Corporation)
A specialist in dispatch company Ayami Izumi (Minatomirai personnel consulting)
Application agency administrative scrivener Junko Watanabe (Administrative scrivener WATANABE office)
Application agency administrative scrivener Hiroaki Iwasaki (administrative scrivener Iwasaki office)
MAJOR BANKS
MIZUHO BANK,
YOKOHAMA SHINYOU BANK
Access Map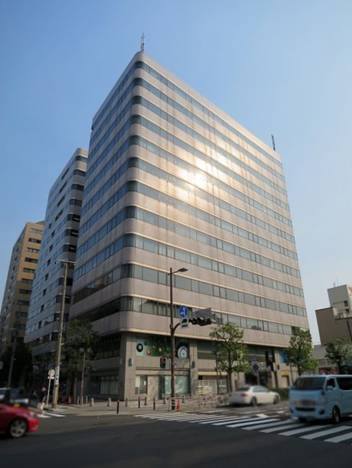 JBCA Group
ASSOCIATED COMPANY
International Staff Bank Co., Ltd
Capital: 35,000,000 yen
The company offers a comprehensive service on overseas human resources and was established in 2005.
From 2019, the company can handle all kinds of appointments.
All employees are devoted every day to accomplish the company's philosophy in the happiness of foreigners. I.S.B started its business as a temporary staffing agency, and at the end of the Heisei era, the company started introducing foreign staff who hold specialist and engineering qualifications and qualified persons, and unprecedented encounters are realized in the new Reiwa era. Currently, there are more than 100 foreign residence status holders registered with the company. The company has assigned its employees at various workplaces and aims to introduce and dispatch more than 200 people, including those with specific skills and strengthen its reporting, contacting, and consultation activities. The company is currently applying for the P Mark as an organization that supports the registration of people with Specified Skill Workers.
General Worker Dispatch Permit Number:  派14-300480
Charged Employment Placement service:  14-ユ-301252
Currently applying to be an organization that supports the registration of people with Specified Skill Workers.
BUSICOM JAPAN INC.
Capital: 30,000,000 yen
Construction Pro, and various Pro Series. Established in 1991
Yokohama Head Office, Osaka Branch, Nagasaki Sasebo Sales Office, development and sales of application software (business management software) nationwide, Control Pro that can be operated not only on a computer but also on a mobile phone or a tablet, known as an attendance management software that is linked to currently-used software, which has been used by more than 2000 companies and has established a stable track record. The main share is a central management software for the security and construction industries, with the top reputation in the country. Work on integrated management software, such as human resources and logistics. Recently acquired the P mark, and is under preparation to obtain ISO certification.
Currently preparing to open branches in Nagoya and Fukuoka. http://www.jbca.co.jp/
Busicom PD Express service Co., Ltd.
Capital \10,000,000
A comprehensive logistics company that handles regular and charter flights as well as mini vehicles. Established in 2000 as a company responsible for moving small quantities of luggage and the logistics division of the JBCA Group. Since then, it has grown and expanded mainly in Yokohama, and has been carrying out logistics in the Kanto area.
Field Fortune
『 Safe and secure support for foreigners 』
1
"wait a minute! !
Is it okay?"
We will support the comprehensive problem solving of foreign residents in Japan with a cooperative system (lawyer, administrative scrivener, vocational school, real estate, 30 companies).
2

"Compliance "Compliance with laws and regulations"
Our company does not charge any fees for temporary staff or paid employment placements that match the conditions. It is prohibited by Japanese law.
3

"For over 15 years as a foreigner!"
Support department where you can consult in a foreign language
We have a free general counter for foreign residents in Japan who do not understand Japanese tax obligations or social rules. We are using the guidebook for living and working in Japan distributed from the Immigration Control Agency website for foreigners living support.
Field Fortune membership F.F.M 
ISB is a company that makes it possible for people in the Philippines and Asia to work with dreams in Japan, and depending on your hard work, you can get various jobs, increase your income, and make your dreams come true.
Field Fortune Membership F.F.M is a members club that follows the daily lives of staff in Japan.
1

Field Fortune A Team
Foreigners are having trouble in Japan, such as consultation and consulting on working and changing jobs in foreign human resources, inviting family and friends, how to apply for permanent residence and permanent residence, etc. We support in multiple languages.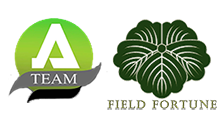 2

Prepaid system Payme
Until now, I had to wait until the time I submitted the application and was transferred. If you don't have enough money to spend suddenly, you can apply with the app in the morning, it will be transferred to your account in the afternoon, and it will be available in English as well.

Business Alliance Service
4

International money transfer agency
Banco de Oro Union Bank, the largest commercial bank in the Philippines, completes registration of 100% foreign remittance specialized company `` BDO Remit Japan '', and if you transfer cash and remittance fee, it will be remitted within one hour, and each branch of BDO It is possible to withdraw money from the remittance center of each SM store or branch of One Network Bank (ONB), a regional bank. F F M can help you apply for a B D O account or issue a card.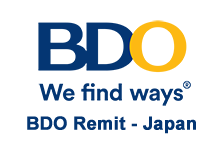 5

Travel agency

Employee trips and private trips for foreigners visiting Japan for business or for business with our I.S.B.

We will provide information such as cheap air tickets and promotions on our website and in the upcoming information magazine.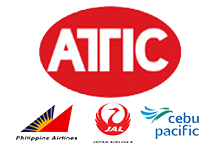 6

International logistics industry

Thank you for your patience. International logistics "Balick Bayan Box" that has not stopped inquiries from employees since its opening

It reduces the troubles of going home and traveling such as Japanese sweets, instant noodles, and figures. Coming soon with Thailand and other Southeast Asian countries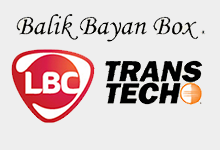 CONTACT US

For application and inquiries by phone
Weekdays 9: 00-18: 00 except weekends and holidays
TEL : 045-341-0220
We accept from WEB for 24 hours.
Request for documents / Contact